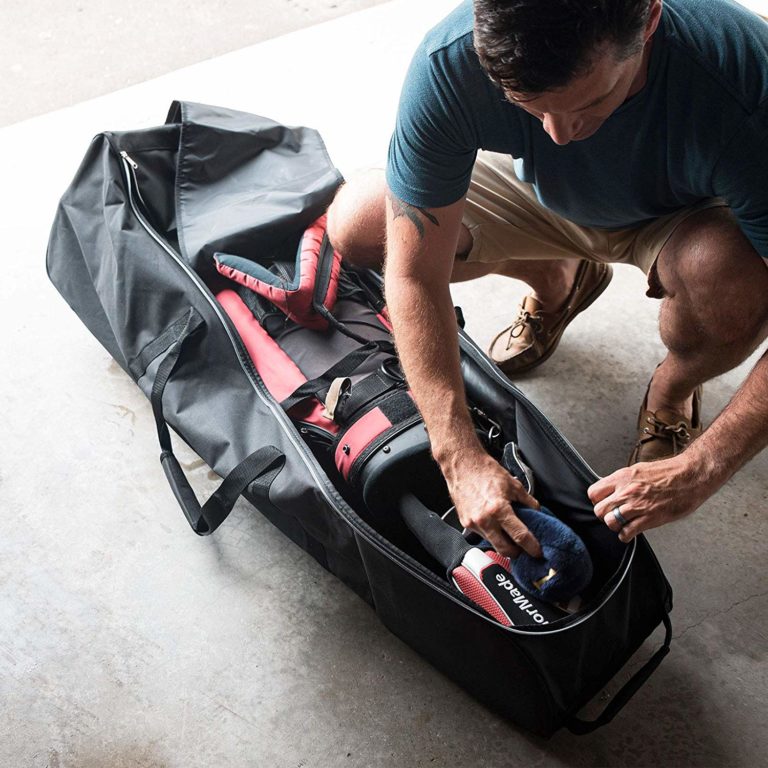 Best Golf Travel Bags
As an avid golfer, you know exactly where you need to journey to play on some of the best courses in the country. Of course, once you have your travel plans sorted, you have one more thing to focus on – finding the best golf travel bag. After all, it is important that your precious clubs and equipment make it to their destination in one piece!
This can be a little tricky since there aren't too many guidelines on how to purchase the right bag for you. So, if you need a little bit of help in selecting a suitable carrier, then all of the information you need will be right here.
First, you need to be aware of what features to look for in an appropriate carrier. So, with this in mind, here is what you need to pay close attention to:
The type of case
Protection performance
Weight
Maneuverability
Let's take a closer look at each of these features…
The Type of Case
The first thing that you will have to decide on is what type of golf travel carrier you need. These bags have two categories – soft case and hard case. Each type has its own advantages and disadvantages and it is up to you to decide which one is most suitable for your needs.
As the name implies, hard cases are made from sturdier material such as plastic. Due to this, they are much better equipped to protect your golf clubs and other kinds of equipment. They are perfect for when you can't be certain how your luggage will be handled.
At the same time, hard cases are quite a bit heavier. Not only does this make it more difficult to lug around, but it also means that you may face further travel restrictions, particularly with airlines.
Soft cases aren't nearly as hardy but they do work well enough to keep your gear from getting damaged or scuffed. Since they are made from fabric, they are often lightweight and can even be folded up when they are not in use.
Of course, the downside is that these soft cases may not always offer up the level of protection that your golf clubs require.
Protection Performance
On a similar note, you must consider the protective features of each bag that you would like to buy. After all, this is the whole point of getting this kind of carrier in the first place. These features differ from one case to another.
With hard cases, pay attention to the material that the carrier is made from. Is it tough and durable? Can it withstand being hauled around and is it impervious to cracks or scratches?
With soft cases, consider the padding. There should be an inner lining that keeps the golf clubs cushioned against other hard surfaces. You may also want to determine whether the fabric is tough and resistant to tears as well.
Golf Bag Weight
There is no denying that lighter bags are certainly easier to carry around. However, this isn't the only reason that you should pay attention to the weight. All airlines set certain luggage weight restrictions. So, the heavier that your carrier is, the less that you will be able to carry in it.
Maneuverability
You will have to walk around with your travel bag for at least a short period of time. Thus, you need to make certain that you can carry it without too much hassle. Wheels are often the easiest way to transport a carrier, particularly when walking through airports.
However, if you need to take your bag over uneven ground, then look for one with sturdy and comfortable straps. You will then be able to fling the bag over your shoulder without too much of a hassle.
Reviews for the Best Golf Travel Bags
Now, let's take a look at the top golf club travel bags for airlines and other forms of travel:
1.      CaddyDaddy Golf CDX-10 Golf Bag Travel Cover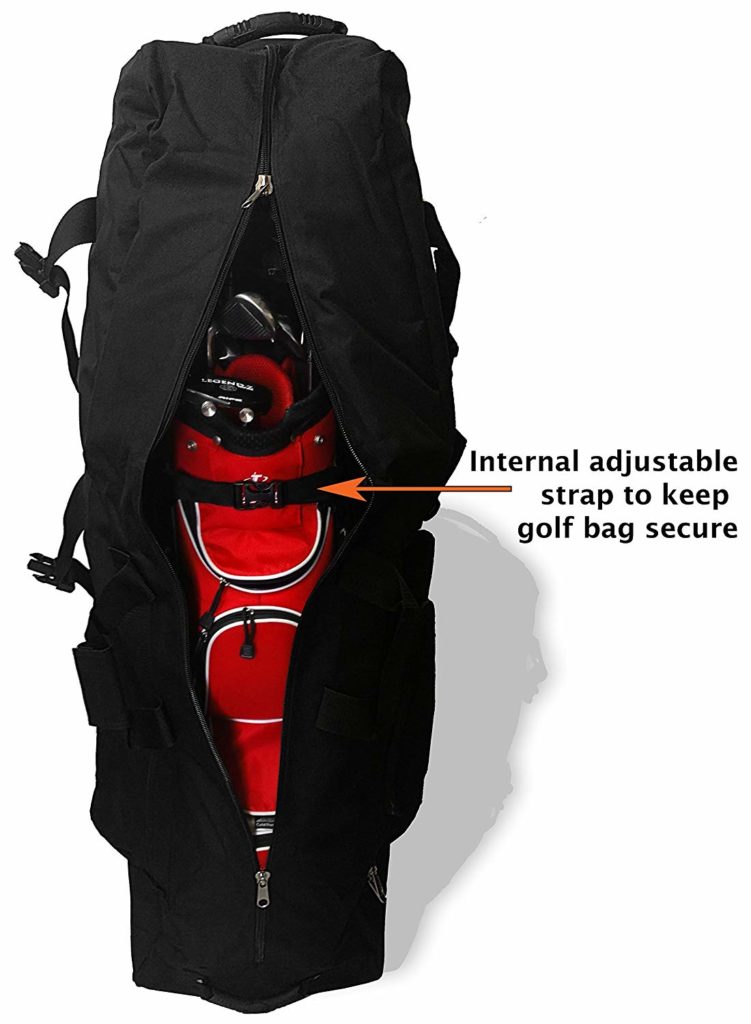 This golf travel bag offers you the best of both worlds. It is heavy-duty and offers up protection while still managing a slim profile. The company also boasts a one year, full warranty for any damage caused to the bag. It is a good option for golfers that travel occasionally.
Pros:
Can hold up to 10-inch bag and has two additional, external pockets for accessories as well.
Has padding around the bag including at the top.
Is equipped with in-line skates to make moving around easier.
Has compression straps to keep equipment in place.
Weighs just 8.5 pounds when empty.
Cons:
May not be durable enough for frequent travelers.
2.      Athletico Golf Travel Bag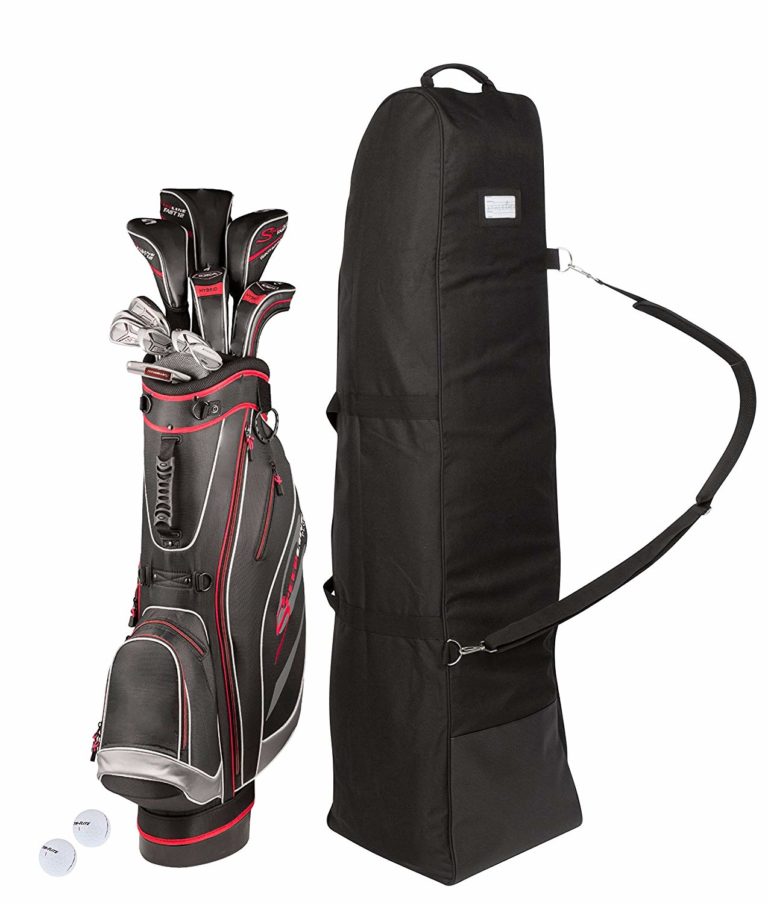 This is a great travel bag for the golfer who wants to take as much as he or she possibly can. It is also strong and durable, making it one of the best golf travel bag for airlines.
Pros:
Larger dimensions allow you to carry golf clubs and other accessories.
Internal padding offers a good amount of protection.
Lightweight and perfect for air travel.
Made from tough, long-lasting material.
Cons:
A bit difficult to carry around due to its size.
3.      IZZO Golf Travel Cover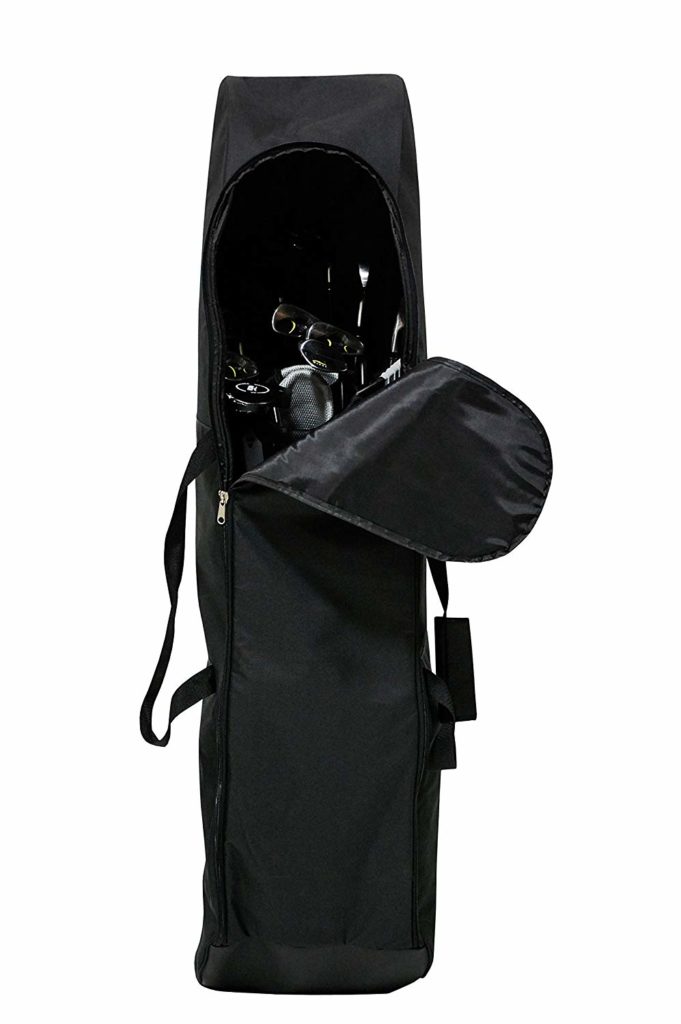 If you want a golf travel bag that you can easily throw over your shoulder and carry around, then this is the carrier for you. Whether you are traveling by car or plane, you are sure to find this the perfect companion for you.
Pros:
Thick internal padding to keep clubs protected.
Additional vinyl base to improve the overall durability of bag.
Padded straps make it easy to carry.
Weighs just 2lbs when empty.
Cons:
May be a little too small for longer drivers
4.      SKB 2SKB-4814W Deluxe ATA Travel Case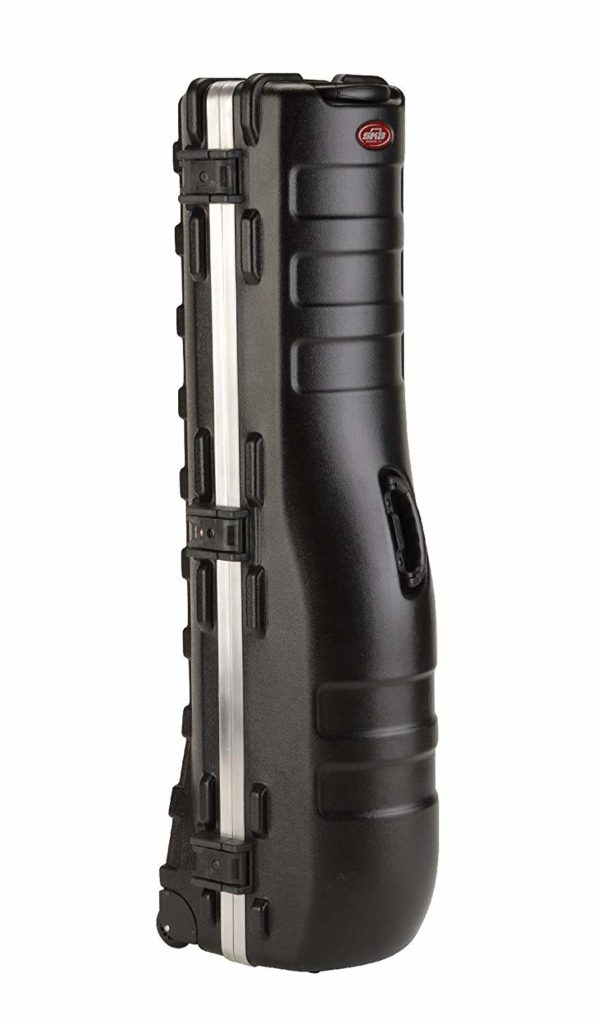 Want to make sure that you never have to worry about your golf clubs during air travel again? Then, this is the best hard case golf travel bag for you. It will keep your gear in perfect condition time and time again.
Pros:
Strong and durable polyethylene construction.
Resistant to moisture, dust, and dirt.
Contoured design for cart bags and drivers.
Secure locking system
Cons:
Very heavy, even while empty.
5.      Himal Golf Travel Bag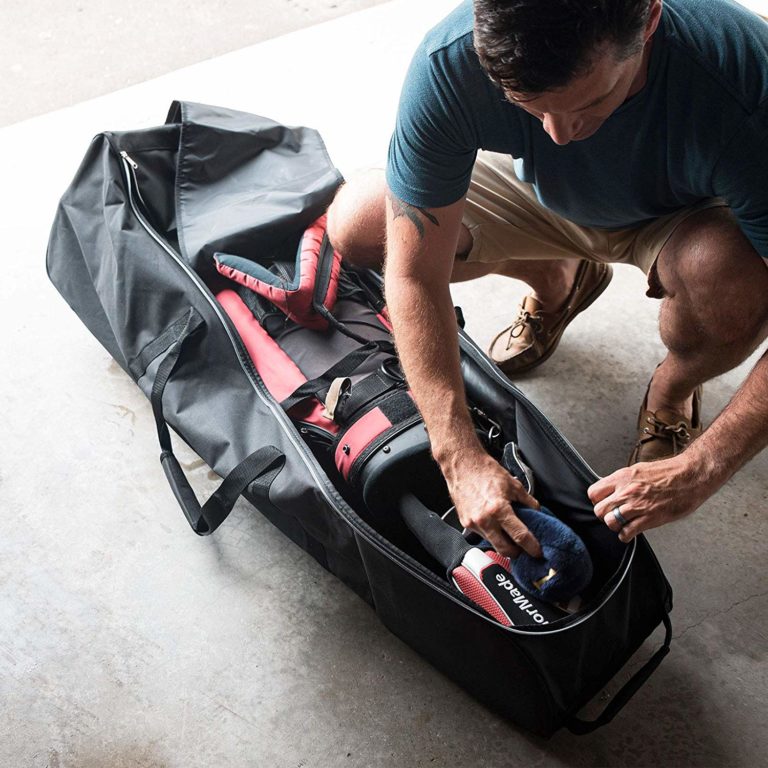 This incredibly spacious bag ensures that you will have all of the room that you need to carry all of your golf clubs and more. It is also easy to move around, making it very useful for any kind of travel that you are considering.
Pros:
Universal size ensures that you can carry golf clubs, accessories, and even other travel items.
Internal padding to keep clubs well protected
Weighs less than 5lbs
Wheels make it easy to move around
Cons:
May not be suitable for regular use.
If you are searching for a top-notch golf travel bag, then these are the brands and models that you should consider first. It is also important for you to focus on the top features mentioned here so that you end up with a carrier that is perfectly suited to you, your golf clubs, and your travel needs.