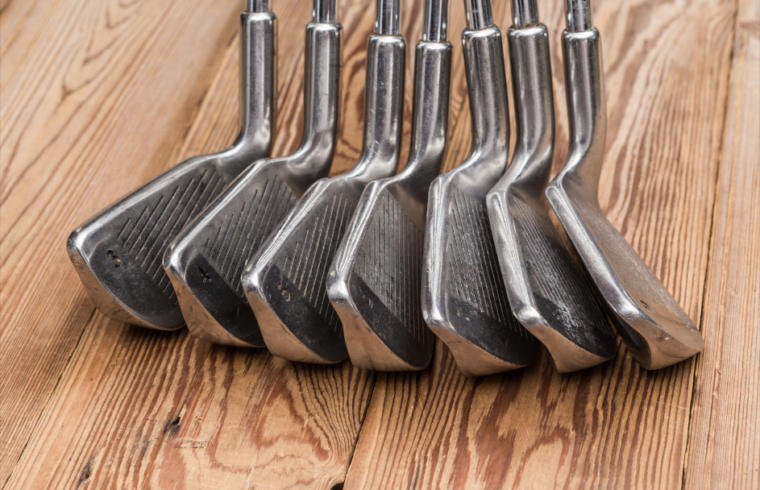 Best Irons for Beginners
The best way to improve your game – other than to practice, of course – is to make sure that you have the right irons. Since your experience is limited, though, finding the best irons for beginners may not be such an easy task. Not to worry, since you will be able to find all of the information you need here.
Below, you will be able to identify what features are most important when you are selecting your irons. To make the process even simpler, you can find in-depth reviews to show you the pros and cons of each set. Now, without further ado, let's get started…
Top 5 Irons for New Golf Players
Reviews of the Best Irons for Beginners:
Let's take a closer look at just what each of these irons has to offer:
1. Cleveland Golf Launcher CBX Iron Set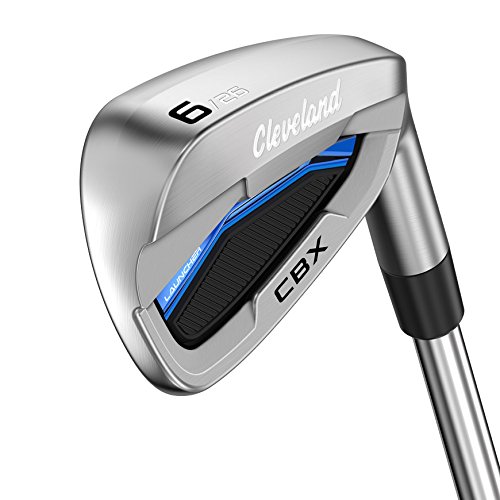 If you want a good quality iron set that is going to help you get a little bit more lift on your ball, then this is the right option for you.
It utilizes hi-tech features to greatly improve your game slowly but surely.
Pros:
The additional metal along the sole of the club allows lowering of the center of gravity. As a result, you will have an easier time getting the ball higher into the air.
The Zip Grooves features allow you to advance the backspin, while also improving the stopping power of the ball.
The Cup Face design increases the ball speed so that you can get greater distance.
Cons:
Not as forgiving as some of the other beginner irons.
2. Wilson Staff D300 Irons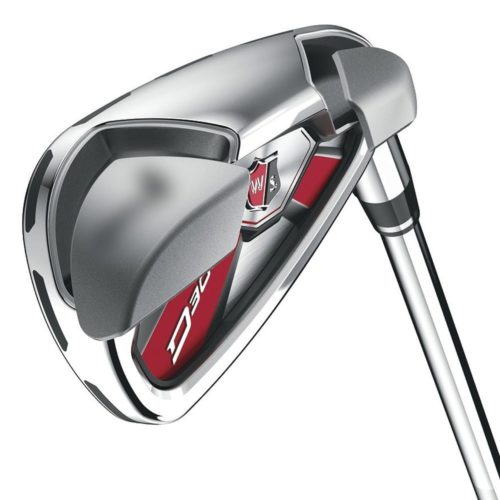 It can be argued that the D300 set is one of the most dependable options around, making it perfect for any golfer who needs to correct a few mistakes.
What's more, it is also one of the more affordable sets as well.
Pros:
Power Holes system reduces the contact area between the body and face, improving deflection. Thus, you are able to hit the ball further away, with greater stability.
Increased face flex ensures that the balls are able to move at a higher speed.
Transferring the weight to the perimeter of the club head increases forgiveness of the irons.
Cons:
The lower weight makes it easier to overswing
3. TaylorMade M4 Iron Set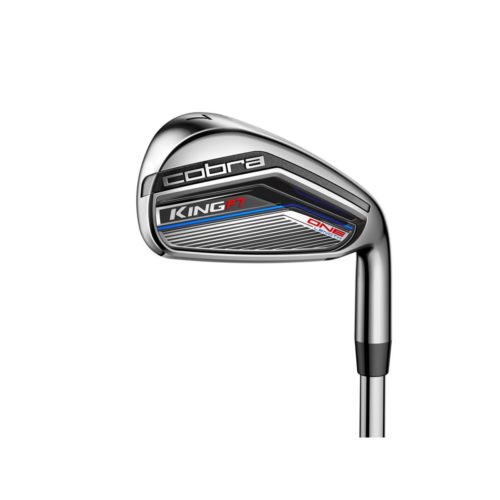 What's great about this set is that it can improve your game on a number of different levels. With these irons in your hands, you are sure to notice your game getting better steadily.
Pros:
Increased springiness of the clubface makes it easier to get greater distance on your swings.
Irons are incredibly forgiving and can help to correct a poor swing quite a bit.
They offer up better feedback, allowing you to improve your swing with time.
Improved weight centralization allows you to shoot the ball from virtually anywhere on the course.
Cons:
Can feel a little hollow at impact
4. Callaway Golf Big Bertha Iron Set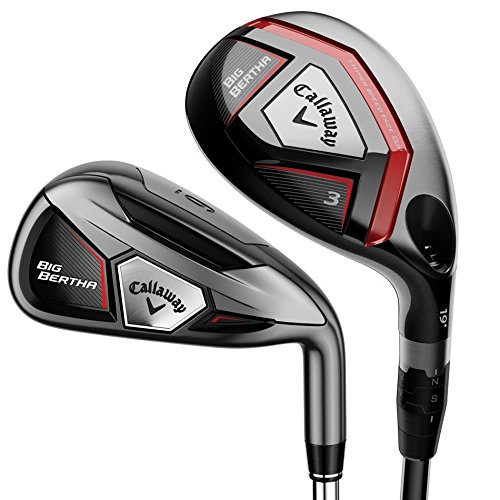 If you are looking to make a serious investment in your iron set, then should be the choice for you. Although pricey, it can certainly help alter your game for the better quite a bit.
Pros:
The hollow body construction improves weight distribution, allowing the irons to be a great deal more forgiving on off center swings.
The 360 Face Cup technology gives you greater distance while also maintaining stability.
The club heads are designed to get the ball out of virtually any surface.
Cons:
They don't provide as much feedback as you need.
5. Cobra Golf King F7 Iron Set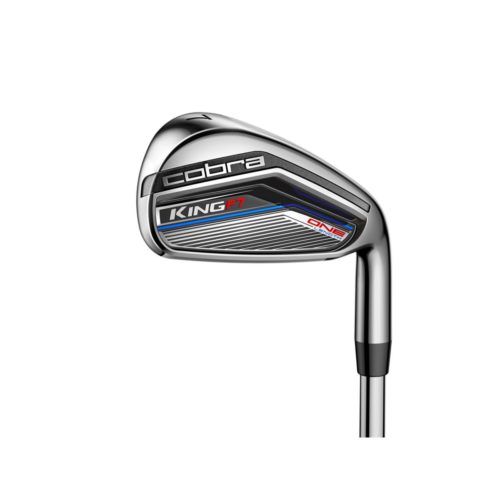 This unique iron set can go a long way in teaching you how to correct your swing so that you steadily improve with time.
Pros:
The PowerShell Face ensures that you get more distance on your swing. This is true even when your swing is off-center.
Progressive Spin Technology ensures that you get just the right amount of spin, depending on the iron that you using.
Same length irons help to maintain consistency throughout your game.
Cons:
Can take some time to get used to irons that are all the same length.
If you are a beginner golfer who wants to hold your head up high on the green, then these are the irons to help you do it.
Irons in a Set
In a set, you will find irons ranging from 3, all the way up to 9. This is not including the pitching wedge. Irons have angled faces that are known as "lofts". They are etched with grooves that allow them to grip the balls and impart spin. As the number of the iron increases, the loft goes up while the length of the shaft is reduced.
Irons are categorized into three different sets, as follows:
Long Irons: 2, 3, and 4-irons
Mid Irons: 5, 6, 7-irons
Short Irons: 8, 9, and pitching wedge
How to Choose The Best Irons For Beginners
Below you will discover what features you need to look at when selecting your beginner irons:
Oversized Club Heads
As a beginner, one of the issues that you may be facing is connecting the club head with the ball. To make this easier to manage, look for irons with oversized club heads.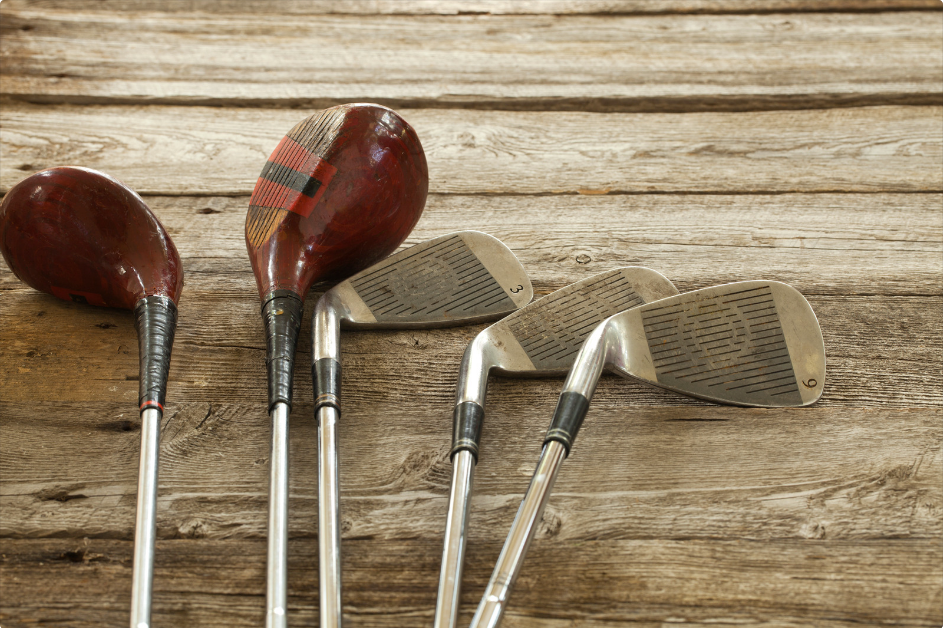 This way, there will be greater surface area with which to hit the ball. In turn, you can increase the likelihood of hitting the ball.
Graphite vs. Steel Shafts
Another decision that you will have to make is selecting between graphite and steel shafts. On average, graphite shafts are softer and more flexible. So, while there are easier to swing, they can also mute vibrations, particularly when it comes to off-center shots.
Steel shafts, on the other hand, have better feel to them. This provides you with better feedback on poor shots, allowing you to improve your game as time goes by. These shafts may be a little too stiff for beginners with slower swings, however.
Cavity Back vs. Muscle Back
When it comes to iron styles, you have two options to select from – cavity back and muscle back. The muscle back style fuller rear back on the club head. The cavity back, however, has a hollowed out rear.
It is best for beginners to stick with cavity backs. Since your main focus is trying to hit the ball in a straight line, these are the irons to help you out. Perimeter weighting ensures that the ball flies in the proper direction even when you are a little off-center.
Muscle backs are typically reserved for pro golfers. This is because they allow you to perfect curving shots. At the same time, they are also a great deal more difficult to use.
Related: Best Golf Travel Bags
So, follow the information presented here – and the reviews – and figure out which iron set will be most suitable for you. If you are buying multiple irons, keep the width of a golf cart in mind.