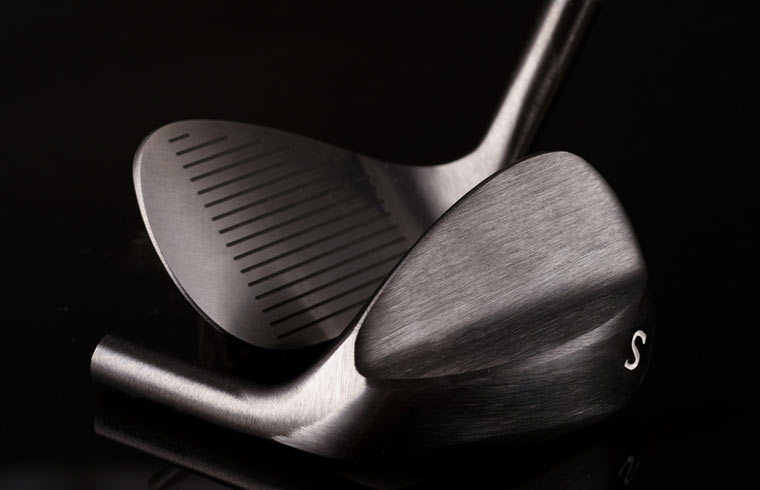 Best Wedges for High Handicappers
After reviewing the top rated travel bags for golf, it's time to see, which are the best wedges for high handicappers.
It is natural to feel frustrated when your golf handicap isn't as low as you would like. The good news is that with the help of the best wedges for high handicappers you can get your game back on track. If you aren't sure which ones to pick for you, then you have come to the right place.
Below, you will be able to learn about wedges and determine how to select one that is more suited to your capabilities. In turn, you can gradually improve your handicap until you are at a level that you are more proud of. Here is what you need to know.
These are the best wedges for high handicappers:
Reviews of the Best Wedges for High Handicappers
Callaway Mack Daddy 4
Cleveland Golf 588 RTX 2.0
Wilson Harmonized Golf Edge
Cleveland Golf Smart Sole 3 Wedge S
Tour Edge Golf 1Out Plus 56/11
Here is a closer look at what the top wedges for you are like:
1.Callaway Mack Daddy 4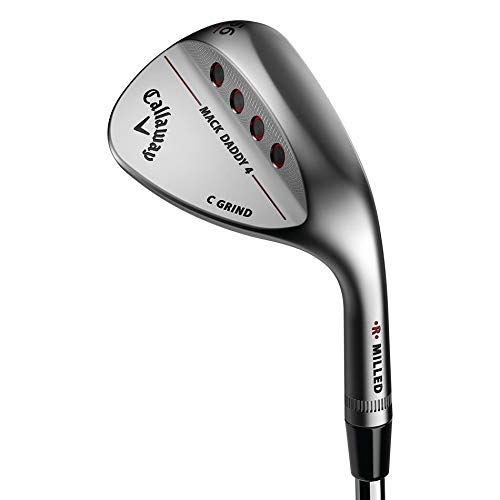 The Callaway Mack Daddy 4 uses innovative technology to improve your ball spin. It is also great for maintaining control, especially if you are still perfecting your swing.
Pros:
Wide range of lofts and bounce combinations
More spin thanks to Groove-in-Groove technology
Four sole grinds to accommodate different playing styles, attack angles, and course conditions
Cons:
Fewer options for left-handed players
2.Cleveland Golf 588 RTX 2.0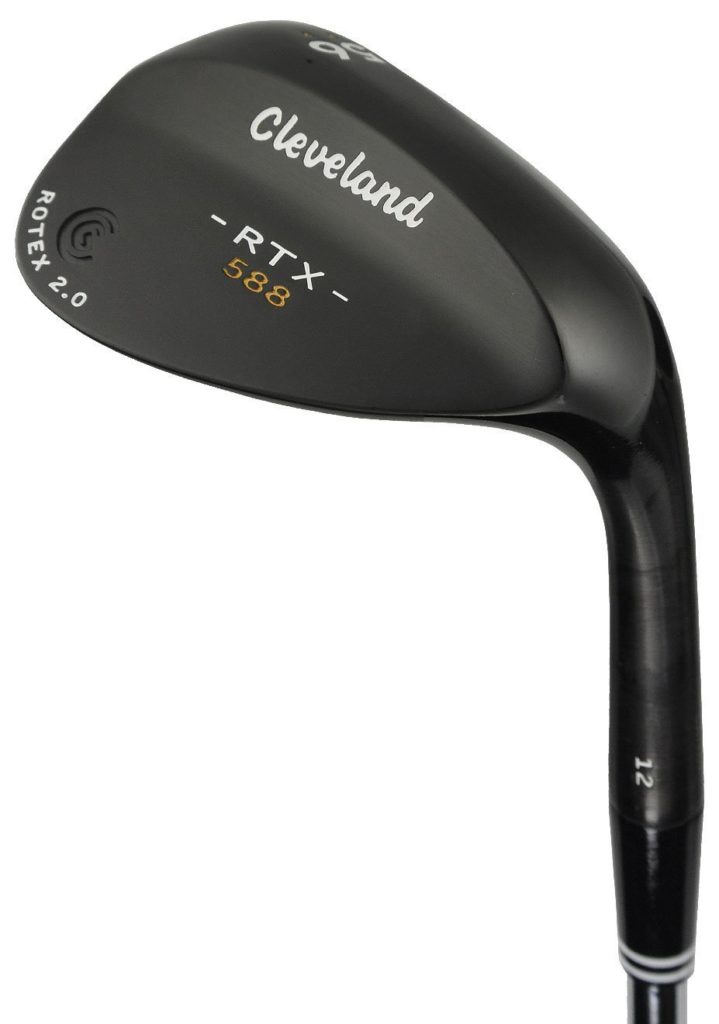 There is quite a bit to like about this wedge including its feel and performance. However, what really sets it apart from the rest is its added spin at impact.
Pros:
Rotex milling procedure has resulted in increased friction and greater spin
Tour zip grooves ensure that the club makes cleaner contact with the ball
Greater texture and consistency across face improves spin on chip and pitch shots
Cons:
A little heavier than other clubs
3.Wilson Harmonized Golf Edge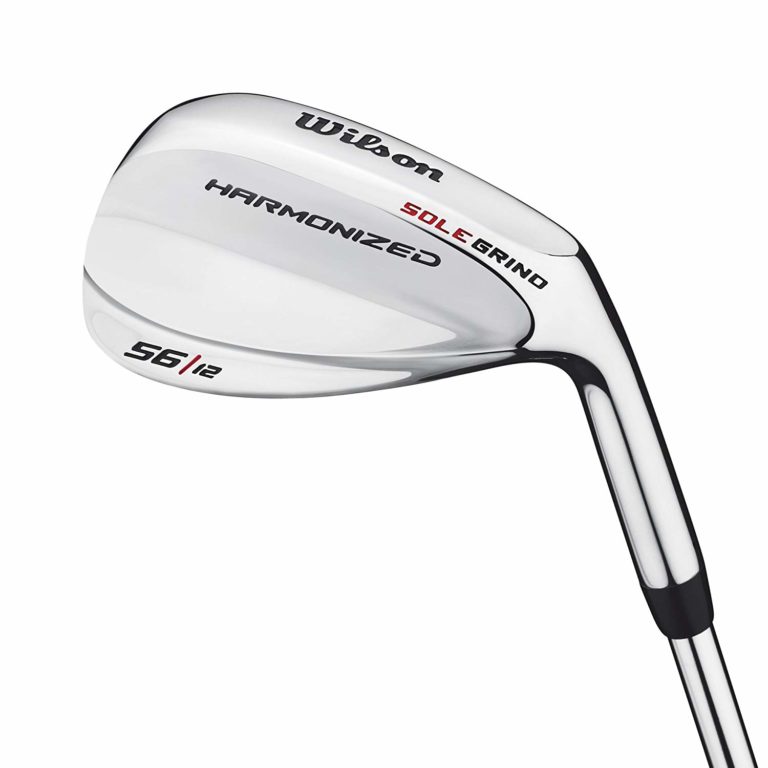 This wedge proves that you don't have to spend a lot of money to improve your handicap. High on forgiveness and consistency, this is a great club for any beginner.
Pros:
Sole grind allows you to open the club face further and hit higher shots with greater accuracy
Blade face with modified angles allows you to use club on various course surface types
Allows player to get closer to pin with very little effort
Cons:
Grips are a little too narrow
4.Cleveland Golf Smart Sole 3 Wedge S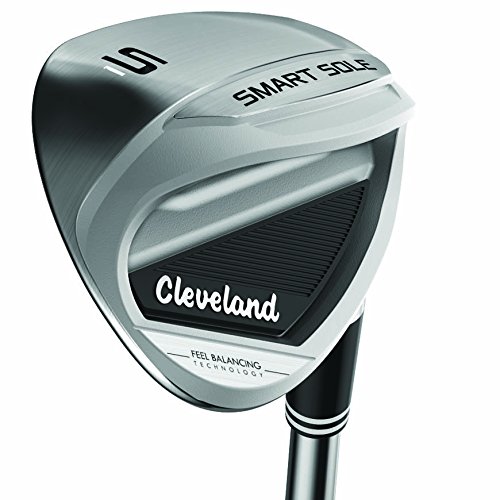 If you are looking to improve your sand game, then this is the wedge for you. With it in hand, you will have no trouble at all improving your short game.
Pros:
Three-tiered sole allows for better turf interaction and playability from all lies around the green
Redistributed weight ensures an improved feel and a tighter shot dispersion
58 degree loft angle makes it easier to hit bunker shots without open face
Cons:
5.Tour Edge Golf 1Out Plus 56/11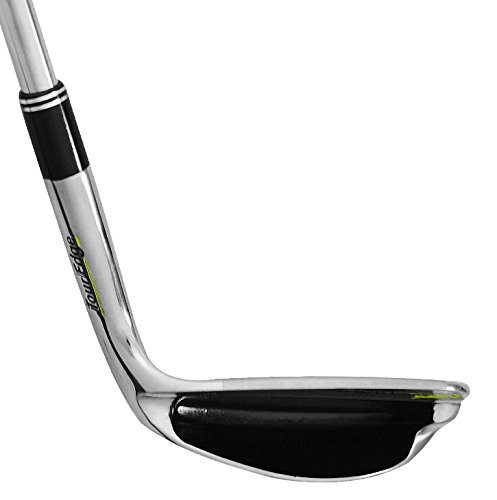 This is another wedge to rely on if you want to get out of the sand bunkers. And, with some practice, you may just find this is a good chipping club as well.
Pros:
Grip improves stability and wrist position to result in greater accuracy
Extra-wide sole design means that it takes just one shot to get out of sand bunkers
Heavy sole puts maximum weight below ball, making the launch easier
Cons:
Types of Wedges
First, let's take a look at the types of wedges that you will come across:
Pitching Wedge: this is one of the more commonly used wedges and will often be included in most sets. It is used for shots that are between 45 to 180 feet. It is also used when you need to hit the ball over obstacles.
Sand Wedge: this wedge has a heavier sole than many other clubs. As the name suggests, its main function is to hit balls out of the sand bunker and to get back out onto the green. It is also helpful when playing from the rough.
Gap/Utility Wedge: as the name implies, a gap wedge is one that falls in between the pitching and sand wedge. So, if you want to hit a shorter trajectory than a pitching wedge but a longer one than a sand wedge, then this is the one to use.
Lob Wedge: these clubs are used when you need to make a short shot but with additional height. These were added a while after the rest of the set had been agreed upon.
What to Look for in a Good Wedge
Now, let's take a look at the features that you need to know about when picking a suitable wedge:
Loft
The loft of your wedge is the angle of the clubface in relation to the shaft. These days, there is more variation in loft for each type of wedges.
Here is a brief guide:
Pitching Wedge: between 44 and 48 degrees
Sand Wedge: 54 to 58 degrees
Gap Wedge: 50 to 53 degrees
Lob Wedge: 60 to 64 degrees.
Bounce
The bounce of a wedge is the sole area that hits the turf when you swing the club. The bounce is what prevents the club from getting stuck in the turf and can help it move more smoothly through sand.
The bounce angle falls into the following categories:
Low: this is where the angle is between 4 and 6 degrees. This works well for those with shallower swings. It is also more suited to sand bunkers or firmer surfaces.
Mid/Standard: these are 7 to 10 degrees. As the name suggests, they are more accommodating of different swing types and course surfaces.
High: these are more than ten degrees. They are well-suited to golfers that dig their swings or who are playing on softer surfaces.
Grind
The grind refers to the additional shaping of the wedge. Since there is quite a bit of discrepancy here, it can be a little confusing. Thus, you should pay attention to the sole grind design and determine how it will impact your game.
If the grind is at the heel of the sole, then you will find it easier to open the face at address. This is because the face can sit lower to the ground.
A grind that is in between the toe and the heel is great for adding a little bounce. This makes it suitable for someone who tends to dig in at impact.
Finally, a grind closer to the toe makes it easier to close the face at address.
If you want to lower your handicap, then these are the wedges to help you do it. So, before you head out to the green again, make sure to stock up on one of these clubs. You can guarantee that you will not regret it.