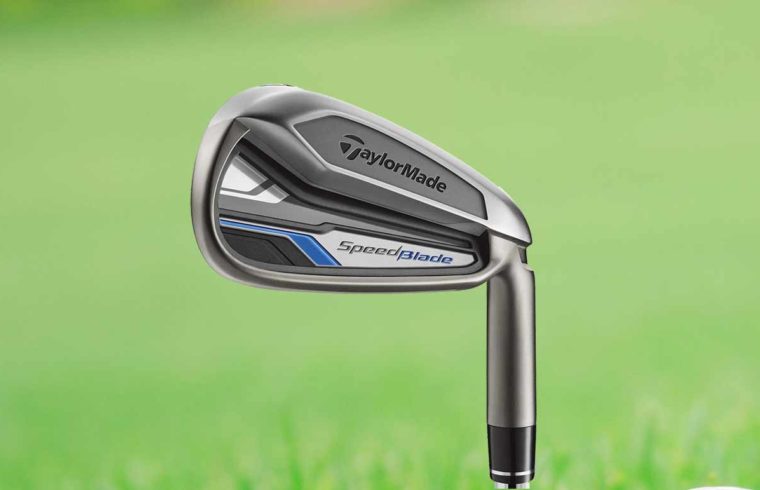 Taylormade Speedblade Irons Review
Taylormade's Speedblade iron, released in 2013, continues to be in demand. Check out our detailed Taylormade Speedblade Iron review below to find out what all the fuss is about.
Best Taylormade Speedblade Irons
| Product | Name | Rating | Price |
| --- | --- | --- | --- |
| | TaylorMade Speedblade Single | | CHECK PRICE |
Taylormade Speedblade is an outdated model. Check this alternative instead:
| Product | Name | Rating | Price |
| --- | --- | --- | --- |
| | TaylorMade M2 | | CHECK PRICE |
Taylormade Speedblade Design
At first glance, the 3 to 7 iron doesn't look much different. However, Taylormade has specifically designed this equipment to suit a particular type of golfer. The company has said the iron sports a unique design to improve inconsistent shots.
The key to the Speedblade's success lies in its bespoke technology. The brand calls this the "speed pocket" tech. In simple terms, it means the iron is "progressively shaped."
The iron is about 3mm longer, which puts these in the mid to long products.
The pocket is now handlebar-shaped, which gives the club face a larger than usual surface area. The irons are plated in satin nickel. You can purchase irons with either steel or a graphite shaft, depending on your preferences.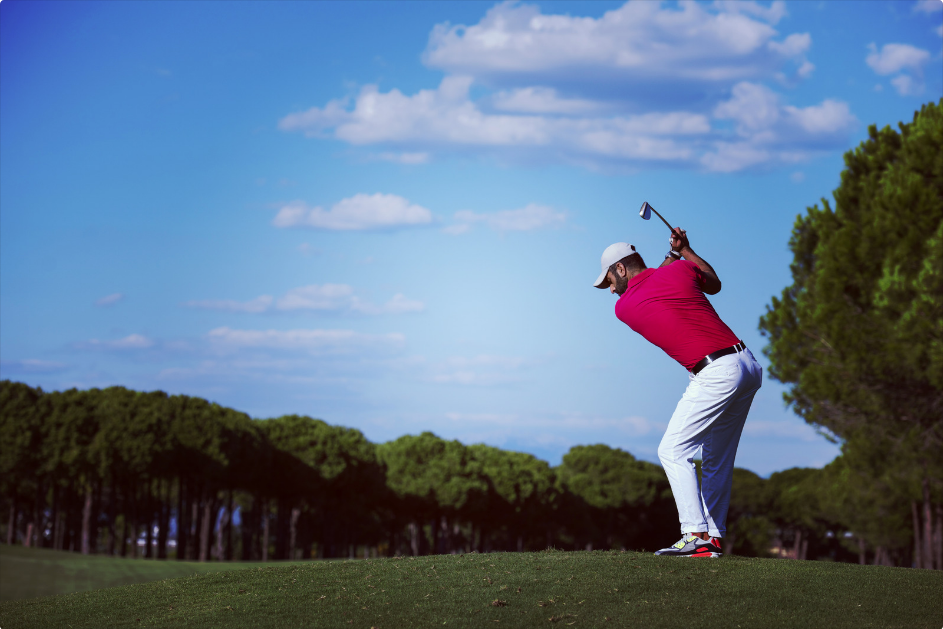 The Speedblade, thanks to its length, has a large top line. The badge is made with multiple material to improve the feel of the equipment. Inside the Speedblade is polymer material. The intention here is to give the iron more confident handling and reduce vibrations that could hinder performance.
Speedblade has another trick up its handle: gap-filling wedges. The wedges on these irons sport the classic Tour shape. And yet, the wedges are constructed in a manner to fill gaps in golf bags. Plus, Taylormade says these fit the field of vision of the player too.
Speedblade is a new territory for Taylormade. The brand has made some bold promises with this iron. Read on to learn about the innovative features on offer.
Related: Taylormade M3 vs M4 Irons – What is the Difference?
Taylormade Speedblade Irons Pros and Cons
Here's the lowdown of pros and cons of the Taylormade Speedblade:
Pros
Longer iron
Vibration reduction
Great feel
Available in different orientations
Unique tech to improve shot consistency
Cons
Performance depends on your swing
Too expensive for beginners
Features
If it looks like the Speedblade offers new features with its one-of-a-kind design, that because it does. Taylormade near guarantees the following with Speedblade irons:
More flex
Higher launch
Faster ball speed
Consistent shots
These may sound like bold statements. Then again, the Speed Pocket technology does allow all of the above. There's no doubt that the Speedblade irons are longer than usual. That certainly allows players to close set gaps in their bag.
The increased length, wedge surface area, and lower CG allows golfers to make the shots more consistently. Such information comes from TaylorMade's own research.
The company found that the vast majority—over 70 percent—of golf hits have a 5 and 25 handicap. More balls were struck below the center of the face than not. Experienced golfers know that is hardly the ideal way to strike. This type of handicap directly results in inconsistent shots. It also hurts the launch speed.
The shape of the Speedblade can eliminate these problems for regular golfers. The handlebar shape and higher topline can increase launch speeds. Taylormade says Speedblade has the fastest faces the company has ever designed. Overall, your shots can theoretically be more consistent.
What's more, the Speedblades are available in different versions. You can choose the type of shaft you want. The irons are available in both left and right orientations to best suit your needs.
Related:
Best Irons for Beginners
Golf Scramble vs Best Ball
Performance
Taylormade hints at strong theoretical performance improvements for the Speedblade. But do these actually work on the course?
If you are a golfer aiming for powerful, long-distance hits, then yes. These irons perform as remarkably well as promised. The iron can rectify inconsistent shot problems solely thanks to the design. You can expect to make well balanced distance gaps with this iron. Unless you are a really bad striker, these irons should help you improve your game.
Do note that "performance improvement" may not work for all golfers. You can improve if you have a handicap as Taylormade indicates. If you are already good at hitting balls above the center face, then this iron may not do much for you.
At the course, Speedblades prove to be highly forgiving irons. Essentially, the increased length and wedge width does allow a solid launch angle. You can hit faster and harder with minimal handicap. They feel great in hands. That's largely thanks to the excellent design that reduces vibrations.
Keep in mind that Taylormade only makes consistency guarantees. The brand doesn't guarantee a distance. All in all, with a Speedblade in hand, you can expect to be a more confident golfer.
Taylormade Speedblade – Who is it for?
Taylormade has a specific type of golfer in mind for this iron. So the design may not suit everyone. It begs the question: which types of golfers are best suited for the Speedblade iron?
If you can consistently make top of the head shots, beware. The high launch capability of the Speedblade may alter the usual trajectory of the balls for you. Consider your swing before you purchase a Speedblade. If you can hit the balls high, then you don't need this.
On the other hand, if you like to hit with a long and sweeping strike, with minimal divot, then this iron should suit you well. It offers excellent feel this type of swing requires. If you prefer to strike downward, then your launch would feel dead in contrast. Short and straight hitters can benefit the most from these irons. Power hitters will find it worthwhile to invest in a Speedblade. Both these types of hitters can add power and steadiness to a shot with a Speedblade.
These irons are designed for experienced players. However, beginners can benefit too. If you are a newbie and feel like your swings require more steadiness and confidence, a Speedblade might be for you. One downside for beginners is that these irons are not cheap. Some may not find it worthwhile to spend hundreds of dollars when just learning to golf.
| | |
| --- | --- |
| Club Type | Pitching Wedge PW |
Taylormade Speedblade vs Taylormade Speedblade HL
There are a few differences between the two. For example the Taylormade Speedblade HL does not have the speed pocket.
The standard version (Taylormade Speedblade) seems to be a better quality iron overall. The HL version should launch higher though.
Distance-wise there seesm to be no difference between the two.
A complete Taylormade speedblade hl review will come soon.
Conclusion
The Taylormade Speedblade is made with top-end technology to improve your performance on the golf course. It has a longer body sporting a progressive design. This certainly improves the flex, launch speed, and consistency of shots. The Speedblade is a great iron for short and straight hitters.
That being said, the Speedblade is not a wonder iron that can dramatically improve your performance. Whether this iron suits you would largely depend on your swing. It can also be a bit expensive to some golfers.
Overall, the Speedblade is an exceptionally designed iron that most experienced golfers can benefit from. Most would find it highly worthwhile to invest in a promising iron like the Speedblade.
| Product | Name | Rating | Price |
| --- | --- | --- | --- |
| | Taylormade Speedblade | | CHECK PRICE |